Web Content Display
Web Content Display
HuGO at a Glance
With HuGO, you can have it all!
HuGO offers you the smart solution for all your needs. An innovative term life insurance product tailored to your reality.
Product
Life insurance
T10, T15, T20, T25, T30, T80, T100
Flexible, Renewable, Convertible, Exchangeable
Up to $5M
Dependent Child Life Insurance Rider
HuGO will analyze your risk profile by only asking relevant questions to you and skip unnecessary questions.
Its aim: accept you as quickly as possible with the fewest possible requirements.
Three ways to issue

Hyperjet
Instant issue in 15 minutes

Express
Personalized questionnaire
Instant issue in 15 to 30 minutes

Referred
Personalized questionnaire analyzed by our expert underwriting team
For more complex cases, we will refer our expert underwriting team who may request additional information based on YOUR profile.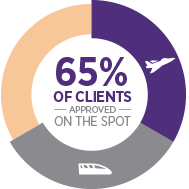 If you are approved at regular rates, HuGo will automatically make a promotional offer for Critical Illness Insurance ($25K / 25 illnesses) and Disability Debt Insurance without additional requirements.
HuGO – a leap to smart insurance